I've compiled

cm-kernel 2.6.35.7-Perf-CL783107
Feature:
Overclockable to 1Ghz, but stable in 883Mhz for me
Support Ext 4 sdcard format
s2e compatible
Swap support
Cifs & Tun support
added scaling governor (interactifve, smartass, smartassV1, smartassV2, savagedzen, scary, minmax, interactiveX, superbad, DARKSIDE, lazy, virtuous, msm7k, smoothass, lagfree, brazilianwax, ondemandX, greaselightning)
added 4 i/o schedulling for better i/o (cfq,bfq,vr,sio)
Add BLN support
Bash Installed
Custom bootanimation
Added cf-root kernel
For CM7.2, u can use cm-7.2-kernel
known bug:
Screen on animation aint activated
Here some ss for CM 7.1
(Tested by me) :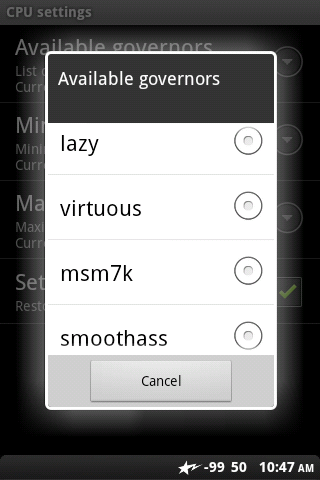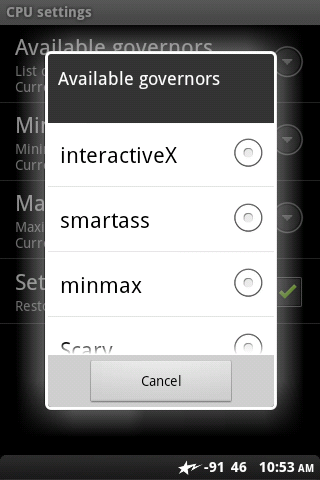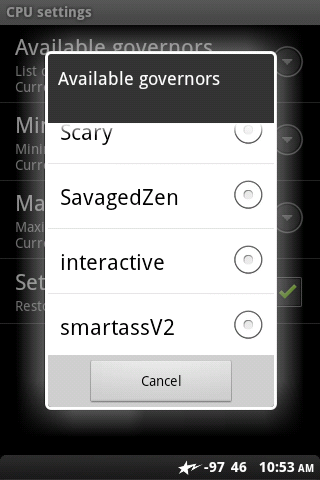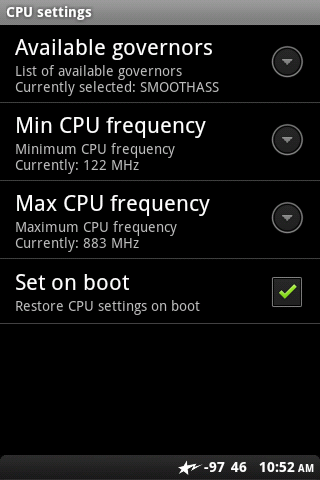 Here for 7.2
(Tested by me &
laba2batu,
Jibs) :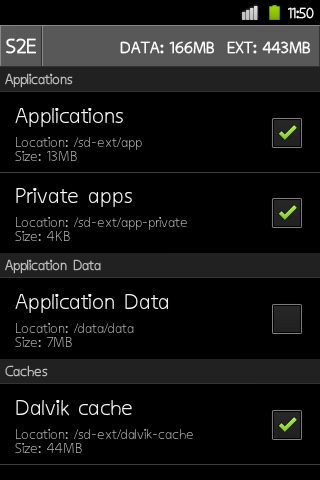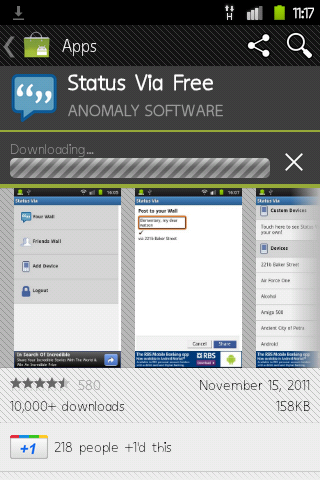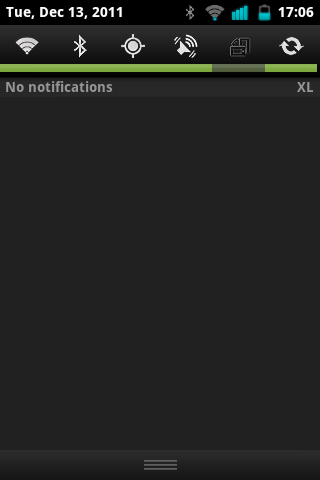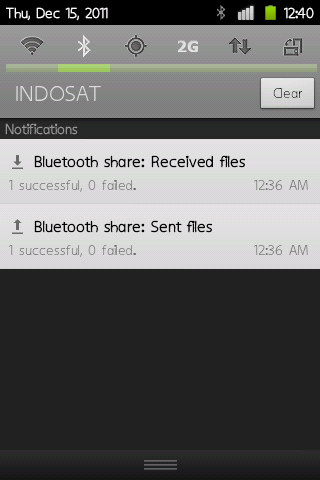 *

Do nanbackup first

before try this

kernel update

.

This kernel update is include no-frills application. it's used for change maximum & minimum

cpu speed

,

governor

, and

i/o scheduler

.

If get an error while u were setting maximum & minimum cpu clock, please set it to a normal freq (

787MHz

).

If u feel freak to

No-frills CPU

, just do delete it!

And, use from

CyanogenMod settings

Download link

[Updated]

:
CyanogenMod 7-dell 2.6.35.7-perf-CL783107

For CM7.2 ---> here

md5sum:

e56eb758f8858c8bc5f0be945da23410
or this one (For CM7.2 RC5.x :D)

--> here

[new]

md5sum:

959104fc744108c7deb22803e4a6a5b8
If u have problem about s2e on this version, Flash this file

Choose Kernel that u think it's useful and totally work for daily use or working activity
Steps to install :
Go to CWM recovery (press Home+Power on/off button while your phone's off)
Go to mount and storage
Mount system, go back
Choose Install zip from sdcard
And choose file u've downloaded
Reboot and Enjoy!
Special thx to:
Phiexz

& Squadzone for their kernel source code @github
Adam Roland for bootanimation
All BNC & All devs & All
if u have problem with this kernel or find a bug, please report me!
Do it @Your Own RIsk!